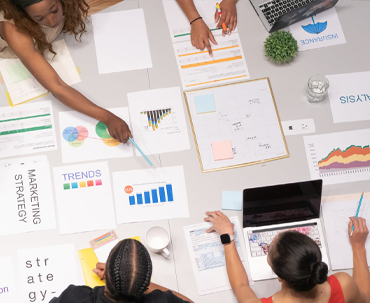 Drafting a digital marketing strategy can seem daunting and there is no one-size-fits-all answer. SEO Company in London, UK, can help you to create a strategy that is tailored to your specific needs. Before we look deeper, let's get some general tips to help you to get started.
A digital marketing strategy requires that you understand your target audience. You need to know who they are, what they want, and what kind of content they are most likely to respond to. Once you have this information, you can start creating content that is relevant to them, and be well on your way to realising your marketing ambitions.
A majority of the accolades to making human life easier and services more accessible go to the arrival and worldwide adoption of the internet. Today, most of our time is spent online, either making purchases, performing research or working. Our online activities involve a wide range of things like buying a product, signing up for a service, reading articles, getting amusement, and a host of other things as well.
Here are a few initial steps that you can take when forming a digital marketing strategy:
Define your business goals
The first step in creating any marketing strategy is understanding your goals. What are you hoping to achieve with your digital marketing?
Do you want to increase brand awareness, drive more traffic to your website, or convert more leads into sales? Once you have defined your goals, you can start to create a plan of how to:
Once you know your goals, you need to research your target audience.
Who are you trying to reach?
What do they care about?
What are their interests?
What platforms do they use most?
What are their interests and needs?
Once you have a good understanding of your target audience, you can start creating content and campaigns that speak to them directly.
Knowing who you're targeting is essential in creating effective marketing content and campaigns.
Choose the right channels
Not all channels will be effective at reaching your target audience. You need to choose the channels that will work best for your business and that align with your goals. For example, if you're looking to drive traffic to your website, you'll want to invest in SEO and social media marketing
Social media can be a powerful tool for marketing your business online. But it's important to use it wisely. Don't just post random updates, or spam your followers with sales messages – focus on providing valuable content and engaging with your audience.
Quality content is key to a successful digital marketing strategy. If you want people to keep coming back to your site, you need to produce content that is interesting, informative, and engaging. And don't forget about SEO – make sure your content is keyword-rich so that it can be easily found by potential customers.
Your content could be anything from blog posts and eBooks to infographics and social media updates. The key is to provide your audience with content that is both interesting and useful
Digital marketing is constantly evolving, so it's important to experiment and test different tactics to see what works best for your business. Try different strategies and see what produces the best results.
Paid advertising can be a great way to reach more people quickly, but it's important to use it wisely. Don't just throw money at ads without creating a strategy – make sure you know what you're trying to achieve and how you can measure the results.
One of the most important aspects of any digital marketing strategy is measuring the results. Track how well your campaigns are doing, and adjust your strategy as needed. Use analytics tools to track your website traffic, email open rates, and social media engagement. By measuring your results, you can constantly improve your digital marketing strategies and make sure you're getting the most out of your investment.
To summarise, developing a digital marketing plan may seem intimidating, but with some forethought and effort, it is simple to put together one that will deliver the growth you are looking for.
If you follow our tips here, you'll be well on your way to SEO success!
back to Useful Resources