How to pick the right Web design strategies that ensure digital success for your business?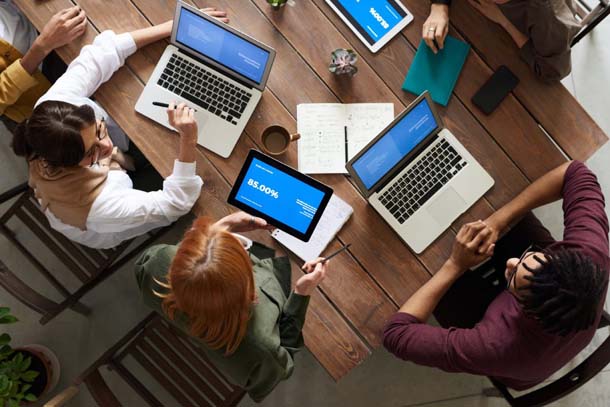 Many businesses have a hard time establishing whether their website requires a complete redesign, or if it would be better to go for a more evolutionary approach?
What is the 'radical' web design approach?
A radically new design will completely change the way users interact with your website.
What is an evolutionary web design approach?
A slight change in the current flow of your site, but keeping many of the existing elements. However, there can be substantial changes to the content and functionality. Essentially it's a refined design that will improve the user's experience with your existing website.
In many cases, a complete overhaul of a current design is not necessary, but what will be required for better results is good optimisation.
The main reasons why many businesses opt for a redesign is for the following two reasons:
1. The need to increase sales and visibility of their business online.
2. The old site has become stale and outdated.
How do you decide whether to go for a radical, or evolutionary approach?
Let us look at some of the key aspects that would help determine this:
1. Is there an adequate budget available to fund this project? If you cannot afford to do very much then an evolutionary approach could be the only option
2) Do you have the time to dedicate to a complete redesign? If your company is already stretched for time and resources then an evolutionary approach may be a better idea here too.
3) Is there enough content available on the current site to inform users of everything that you offer? If your current website was created by inexperienced web designers who were not able to gather all the product/service information, then it might be worth going for a complete overhaul.
5) Do you have high levels of traffic, but low leads or sales?
Examining how visitors interact with your old website can help reveal why this might be happening. If people do not stick around long enough before they leave, then the site isn't working.
Radical vs Evolutionary approach with web design
Both approaches have their benefits and shortcomings, and each project requires a different approach because every website is unique.
Why do you need a radical redesign?
● Your business has changed and you want to break away from the competition by creating something unique.
● Your old customer base isn't returning.
● You are starting up online, or rebranding.
● If none of these apply then you should consider an evolutionary approach.

Pros of Radical web design
● Completely changes the user experience.
● Gives you're business a unique identity.
● Can help you stand out from your competitors.
● Helps users to quickly access info Boosts recognition by customers.
● Provides higher conversion rates.
● May be cost-effective for small businesses.

Cons of Radical web design
● You are likely to lose some of your existing audience.
● Users are more sceptical about radical changes.
● Brings high risk if implemented wrong.

So, go with the evolutionary approach instead then?
Evolutionary web design is a process of gradual and continuous improvement and refinement. The changes are usually modest but can have a significant impact on your site's user experience.
Pros of evolutionary web design
● Can build trust with users as it only offers small UI changes.
● It requires less development time.
● The budget required is lower than it is for radical redesigns.
● You will be able to maintain the current SEO status quo.
● More realistic option.
● Doesn't alienate existing audience Requires.

Cons of evolutionary website redesign approach
● Limited growth potential.
● Risky strategy if the wrong elements are kept / removed.
● Takes time to implement.
● Expensive client support required high maintenance costs.

How do you know which is the best web design approach for your business?
Points to consider for a radical web design
1. When you need an industry revolution.
2. Your business isn't growing fast enough.
3. You have a new target audience.
4. You want to compete with larger businesses.
5. When you have tried lots of optimisation measures.
6. When technology is severely outdated.
7. When the design of your website is low quality.
8. When there's very limited traffic.
9. When the conversion analysis reveals several problems.

If you answered yes to more than one of the above, then it's time to hire some professionals who can take on your project with their extensive experience in the field of radical website design.
What are the key points that justify the evolutionary website redesign approach?
1. Existing traffic is high, or trending upwards.
2. When you already have a large portion of users returning to your website and you are happy with the existing conversion rates.
3. When there are no major issues with the technology used.
4. When the updates are not going to break the SEO.
5. You don't feel inhibited by your current design.

If all this sounds too much and you feel that a complete change is necessary to attract more users to your site, but don't know how to go about it, then a professional, highly experienced web design agency such as 'Web Choice' can help.
A professional website developer understands the current market trends and can lay out a new site with features that would prove highly beneficial for the end-user. This will ensure that visitors stay on your site longer and eventually convert into leads and sales.
Contact Web Choice today for the best in Web Design & SEO.