High Conversion Landing Pages = Business Growth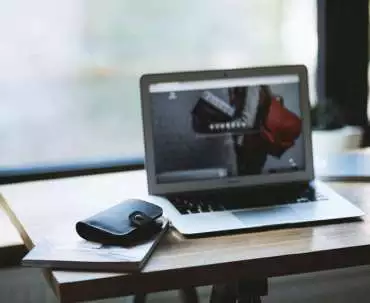 This article is written for entrepreneurs who have products or services to sell. First, you need a great product, or service. Then you need to find customers that want what you're selling. And when you want to get in front of your dream customers, there's only one place to go; the Internet. The good news is that it's easier than ever before to build an online store and reach potential customers... You just need a landing page that actually converts visitors into leads!
A high-converting landing page incorporates these three critical elements:
It entices visitors with something of value.
It provides social proof (social proof helps them trust your business).
It enhances desire by offering a clear 'call-to-action'.
So, how do you build a landing page that converts? Well, there are many component parts to a successful landing page, but we'll focus on the three essential ingredients of any good landing page:
Create Trust with Social Proof.
Use A/B Testing To Improve Conversions.
Build Desire with Lead Magnets ( opt-in form ).
It's time to stop guessing and start testing your web design!
The Elements of a High Converting Landing Page
#1 - Create Trust With Social Proof
If you want customers to buy from you, they need to trust you first. Trust is built with the help of social proof -- testimonials, case studies and reviews all give potential customers the confidence they need to invest their time and/or money into what you're doing.
It's a simple concept, but it's powerful: if entrepreneurs like you recommend your product or service, then it must be good, right?
Social proof creates trust due to "reputation economics".
Every new purchase you make is a "vote" for that product or service in terms of reputation economics. If only one person has ever bought that product before, then the decision to buy it is much riskier -- so you're more likely to pass and move on to another option. But if you see 50 positive reviews for something, this helps minimise your perceived risk and increases the likelihood you'll take action. So what does social proof look like? You can see an example of real customer testimonials below:
#2 - Use A/B Testing To Improve Conversions
Just about every landing page that's ever been created could do with at least some basic web design tweaks. Even the very best-designed landing pages can always use improvement, and things do change over time of course!
Fortunately, there are many easy ways to bump-up your conversion rates. It is recommended that you get out there and test different things on your landing page. Ask yourself: "What can I do to make my landing page more appealing?", "Is there a new design that could improve conversions?", "How about adding an additional CTA (Call-To-Action)?". The key is testing, testing, and then.. you guessed it, more testing!
If you're looking for ways to incorporate the latest web design into your website, then the pro's at Web Choice are more than happy to help with advice and guidance.
#3 - Build Desire with Lead Magnets ( opt-in form )
When a potential customer lands on your landing page, they already know what it is -- they were interested enough in what you had to say to take an action and follow a link. So why keep them guessing? The easiest way to do this is by offering a lead magnet -- this could be an e-book, video or checklist to help your customer solve a problem they have.
Lead magnets are a great way to build trust and increase conversions! Give them something of value, and they'll be more likely to sign up.
Watch this video on lead magnets: https://www.youtube.com/watch?v=zlJ3jh3gtEw&t=1s
#4 - Collect Their Email Address
Your landing page should have one final goal: collect a visitor's email address so you can continue building a relationship with them moving forward. If they permit you to contact them again in the future, you can use that permission for many things -- such as sending exclusive discounts or special offers, new product releases, and more. To get the email addresses of customers right there on your landing page (so it doesn't get lost), you can use a pop-up or a lightbox form.
#5 - Add A Freebie To Make The Sale!
Once customers opt-in, it's time to make the sale! People are instantly sceptical when they see a sales page. But if you offer something for free, it makes the sale much easier.
You probably already have some kind of freebie that would be appropriate for this situation -- whether it's a checklist, cheat sheet, worksheet, PDF guide or something else entirely. Why not include it as part of your sales page and watch as sales come rolling in!?
#6 - Keep Them On Your Landing Page
Once they register; now that you have your new user's email address, don't let them leave! It's unlikely that you'll be able to get them to take action right away. Instead, try telling a story about how your product or service helped someone else in the same position. Why? Because this helps build trust.
By establishing the credibility of your business and showing how others were positively impacted by using it, readers will see you as an authority on the subject and will be more likely to invest in your products and services.
Building a website and an online store is easier now than ever before, but if you want to reach your dream customers, you need to give them a reason to listen to you. With the help of some professional web design and a new landing page that converts visitors into leads, you'll be seeing growth in no time!
If you're not sure the best way to enhance your current site, and implement marketing strategies such as these, contact Web Choice today. When it comes to web design and online marketing, don't leave anything to chance, leave it to the professionals.